Omarma Four Square Supermarket is situated on the junction of state highway 8 &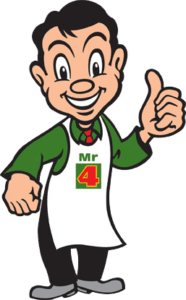 83, Alona & Blair have enthusiastic staff who all work hard to support the Four Square motto "Always looking after the locals".
When shopping at Omarama Four Square be sure to grab your winning lotto ticket, some fresh fruit & veg, quality meat, chilled beer & wine, weekly Four Square specials, ELGAS swap N go gas bottles & be sure to take advantage of their postal service .
Winter hours starting Monday 8th April 2019  8.00am til 7.pm 7 days a week
The supermarket is open 7 days 7.30am – 8.00pm. See you there!