There are any number of places to explore with your 4WD vehicle in the Omarama region. Whether you want to explore the wilderness for just a few hours, or make a longer journey, there will be an option for you. A number of Department of Conservation (DOC) Huts are available for overnight stays, but it pays to plan (and book) ahead.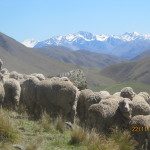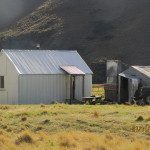 Plenty to do  during your stay-  4 wheel Driving ,walking, cycling,  farm activities, fishing .
Horse trekking, photography& painting  – lessons available with high country artist Norman Sinclair.   We are 17 km  west of Omarama on  State Highway 8.       Phone 03 4389862
Email-tim.innes@farmside.co.nz.
Ahuriri Conservation Park
Distance :34 km – The Upper Ahuriri valley is all public conservation land. In dry conditions, there is two wheel drive access however a 4 wheel drive is necessary to drive from the boundary to a car park at the road end.
Oteake Conservation Park 
The East and West Manuherikia tracks are within Oteake Conservation Park and start from a car park at the end of Broken Hut Road near Omarama.
East Manuherikia Track : 19km Climbs to Little Omarama Saddle (1357 m)and descends to east branch of Manuherikia River.
West Manuherikia Track: 25 km Climbs steadily up to Omarama Saddle (1260 m), upper section is narrow in places and prone to slips. At the track end drivers have the option of continuing out to Hawkdun Runs Road and on to ST Bathans
DOC guidelines for 4WD adventures in the Mackenzie-Waitaki region can be found here: 4WD-in-mackenzie-waitaki