Omarama :A Mountain Community in the Middle of Everywhere"
Town Urged to Support First Response Team
Forum at The Omarama Community Centre Saturday 20th August 2022 11am
Read all this and more in the latest Gazette
4 Square hours 9am -5pm  seven days a week. Looking for job? Pop in and speak to Alona
Omarama Community Care Group
The Volunteers are there to help- Just give anyone of us a call
If you need to isolate but there are a few things you still need to do, we can put your mind at rest, Please feel free to call any of the following numbers below.
We will no approach you unless invited to do so. Your privacy and confidentiality will be respected.
Keeping Connected; Getting info and keeping in touch – Ruth Grundy , ruthjgrundy@gmail.com , 021 2948002, Adrienne Harper , adrienneharper@gmail.com 021 139 2817
Meals on Wheels and Deliveries: Carolynne Grant kevingrant@xtra.co.nz 03 438 9742 and leave a message, Georgie Robertson, huntly@xtra.co.nz 0274861525
Rural Tasks:(complementing the work of Rural Trust Support) Annabelle and Richard Subtil , subtil@omaramastation.co.nz , Annabelle 027 406 9522, Richard 027 208 9096
Taking Care of Visitors and Hospitality Industry Advise: Megan Talarico  gm@heritagegateway.co.nz, 021 545 566
Drop offs and Deliveries(other than meals above) Alona Shaw Alona.Shaw@foursquare-si.co.nz ,027 773 4214
Pets Plants and Necessary Chores: Tanya Humphreys, tanyahumphreys5@gmail.com, 022 611 7099
Staying Mentally Well: We are all feeling Stressed about this, it's normal. Don't be afraid to reach out for help. You can call or Text 1737 to talk to a trained counsellor for free, 24 hours a day, 7 days a weeks.
See the latest local info on the Omarama Gazette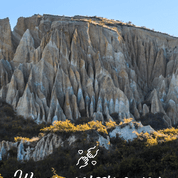 Omarama is a small mountain community at the junction of State Highways 8 and 83, near the southern end of the Mackenzie Basin, in the South Island of New Zealand. Omarama is in the Waitaki District, Otago.
Omarama is well known to Glider pilots who come to soar the skies and fish the rivers. The Alps to Ocean cycleway passes through Omarama, making it a good central location to base yourself while making the most of the cycle tracks.