Omarama :A Mountain Community in the Middle of Everywhere"
A year on for Ohau.
Level 2 for all New Zealand other than Auckland Northland and waikato who are level 3
Take care out there Omarama people and families
Omarama Library will open from Wednesday 15th September.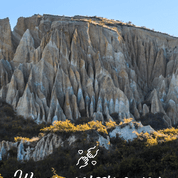 Omarama is a small mountain community at the junction of State Highways 8 and 83, near the southern end of the Mackenzie Basin, in the South Island of New Zealand. Omarama is in the Waitaki District, Otago.
Omarama is well known to Glider pilots who come to soar the skies and fish the rivers. The Alps to Ocean cycleway passes through Omarama, making it a good central location to base yourself while making the most of the cycle tracks.