High Country Garden Tours : Tickets $35 (Non-refundable) Children under 14 free
9 Gardens open between Omarama and Twizel with various events, stalls and music dotted around each garden.
The event is to raise money for the new Twizel Medical Centre. The Trust has raised $1.5 million towards the needed $1.8million to set up a modern medical centre that is a necessity for a rural community that is so far from hospital services.
Omarama RSA Memorial Seat -At the moment we are trying to raise the funds to pay for the seat which is already in place out side the police station.
If anyone would like to donate to the purchase for the Memorial Seat, donations can be made to the Upper Waitaki RSA either by post( cheques to PO Box 57 Kurow 9446) or online as our bank deposit number is 060927 0013499 00. Receipts will be given as we are a registered trust . Plaques will be attached to the seat with the family member's details at a later date when costings and names are organised.
When sending money, if people can identify that the donation is for the Omarama Memorial Seat so we can keep it separate from our own RSA funds.
Lampshade Making Course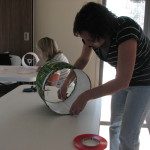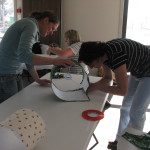 St Thomas' Church
August Church Notices
Combined Churches Service
Every 3rd Sunday of the month at 3p
Clergy Contacts
Rev Ken Light, Anglican Vicar for Waitaki Oamaru Parish
03 443 0064 Kurow Presbyterian Church 03 436 0773
Check out the latest Twizel Update  read