Omarama Information Centre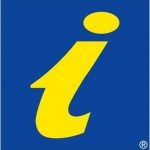 Based at the Hot Tubs Omarama Ph 03 4389 703
The Information Center is open the same hours as the Hot Tubs – 11am until late all year round except Christmas day.
Staff at the Information Centre are generally able to assist you with accommodation, travel and activity bookings.
Beauty Therapist Hours Basic At Hot Tubs Omarama
Beauty Therapist Hours _Stella Houston is available on Wednesdays from 10 am.
To make an appointment please phone or call in to Hot Tubs Omarama
Other times may be possible by arrangement
WANTED HOUSE TO RENT
Looking to rent a house in Omarama from approx mid April  for  a few months – need to house 4 to 6 people (Builders who are contracted to do the Fire Brigade alterations)
Contact Phil Huntly – 027654 0908 or 03 472 8225
Skate Park fundraising: -Donation buckets at the Four Square, Mobil,Challenge, GlenCraigs and Oasis Cafe