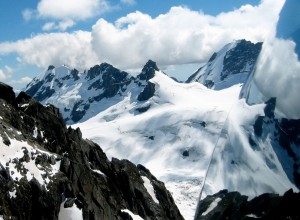 If you have never been gliding before, the Southern Soaring Team will be able to provide you with the ultimate introductory flight. Scenic flying is our speciality – we pride ourselves in giving you New Zealand's premier gliding experience.
When you arrive in Omarama, simply follow the brown tourist signs advertising "glider flights" and, once you arrive at the airport,  follow the blue "Southern Soaring" signs to our front door.
You will be greeted by our friendly and experienced staff, and then introduced to one of our professional pilots – carefully chosen to provide you with an enjoyable and safe experience. Before your flight in one of our dual-seat high-performance gliders, you will be given a full safety briefing and shown how the aircraft is controlled in flight.
After being towed aloft by our towplane, the glider will be released at around 2000 feet above the airfield and your pilot will begin to search for updrafts. This may involve finding hot columns of rising air (thermals) or soaring along above the nearby mountain ridges. The views are simply stunning as you soar above lakes and rivers, ridges and valleys – on a good day, you should even see Mt Cook.
Before landing, you will be given the opportunity to control the glider yourself under the guidance of your pilot.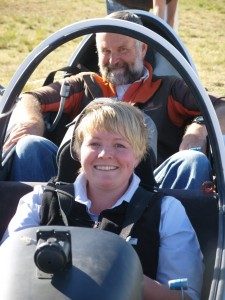 To avoid disappointment, during the soaring season (October to March), we strongly recommended booking ahead of your visit so that you can fly at a time that suits you. Best soaring conditions are from 1.00 pm to 4.00 pm.