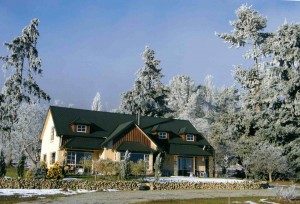 Buscot Station Backpackers provides a wide range of accommodation in a centrally located position in the South Island High Country. The traditional homestead, surrounded by a large country garden, has panoramic mountain views and abundant parking space.
The hostel comprises of four double or twin bedrooms [one with and ensuite] and a dormitory with ten beds suitable for tramping, ski or tour groups. A fully equipped kitchen, laundry and living room with sky TV is included. Buscot Station is affiliated with BBH NZ Hostel group. Visitors have access to Buscot Peak which provides panoramic views of the upper Waitaki region.
The hostel is surrounded by Buscot Station where merino sheep, beef and dairy cattle graze, and illustrates the benefits of efficient spray irrigation, rabbit and predator control and consequent benefits for wild life habitat.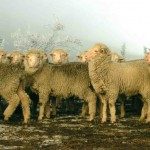 Buscot provides both New Zealand and international tourists a base from which to experience the natural wonders of the Ohau and Ahuriri Valley Conservation areas, the ski slopes of the Ohau, the majesty of the Benmore dam and lake, the geologically unique Clay Cliffs and the grandeur of Aoraki Mt Cook, and will be adjacent to the Alps to Ocean cycle way.
Visitors to the Omarama area have the opportunity of following the journey of the unique merino fibre from the sheep's back to fashion garment, at the Wrinkly Rams restaurant, seeing cows being milked in state of the art facilities, to browse and purchase a unique range of New Zealand literature at Totara Peak Gallery, to purchase new Zealand made garments at Glen Craigs, to take a glider flight, sample High Country salmon, pursue the illusive trout of the Ahuriri River and relax under the stars at Omarama Hot Tubs.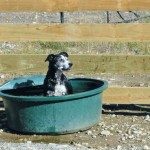 The name Buscot originates from the Oxfordshire countryside of England where Buscot Park with its famed garden designed by Harold Peto that was the home of the Campbell family who farmed massive sheep stations in the Waitaki Valley until the subdivision of the pastoral estates in the early twentieth century. Today Buscot illustrates the use of modern technology which has transformed semi desert the extensive pastoral land of the early days with its challenge of repeated rabbit invasions, climate adversity, atmospheric change, removal of subsidy and speculating cost structures, to sustainable solutions provided by efficient spray irrigation.